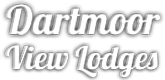 Bluebells by Carla aged 8​
This beautiful picture of our Bluebells lodge was sent to us from Carla Stevens aged 8.
Carla and her family absolutely love the lodges and have been visiting our Lodges, specifically Bluebells, since Carla was 3 years old. They come here at least twice a year and I promised Carla I would put this picture on the website.
Carla, we hope you like what we've done, we absolutely love your picture, thank you x